BigR.io's Strategy Engagements
BigR.io
has deep domain knowledge and depths of experience with a variety of industry verticals. This breadth of knowledge and exposure to the cutting edge empowers the BigR.io team with invaluable tools, tricks, and techniques that help produce innovative, cost-conscious, and extensible results to software and data challenges.
BigR.io can support your company's C-level and senior management teams to plan your technology strategy and help align technology initiatives to support top-level business objectives. We can help you decide when and how to leverage cutting-edge technology to drive your strategic initiatives. We can help guide your organization to embrace emerging Big Data and IoT technologies and trends and integrate them into your architecture, operations, analytics, business intelligence, and product lines.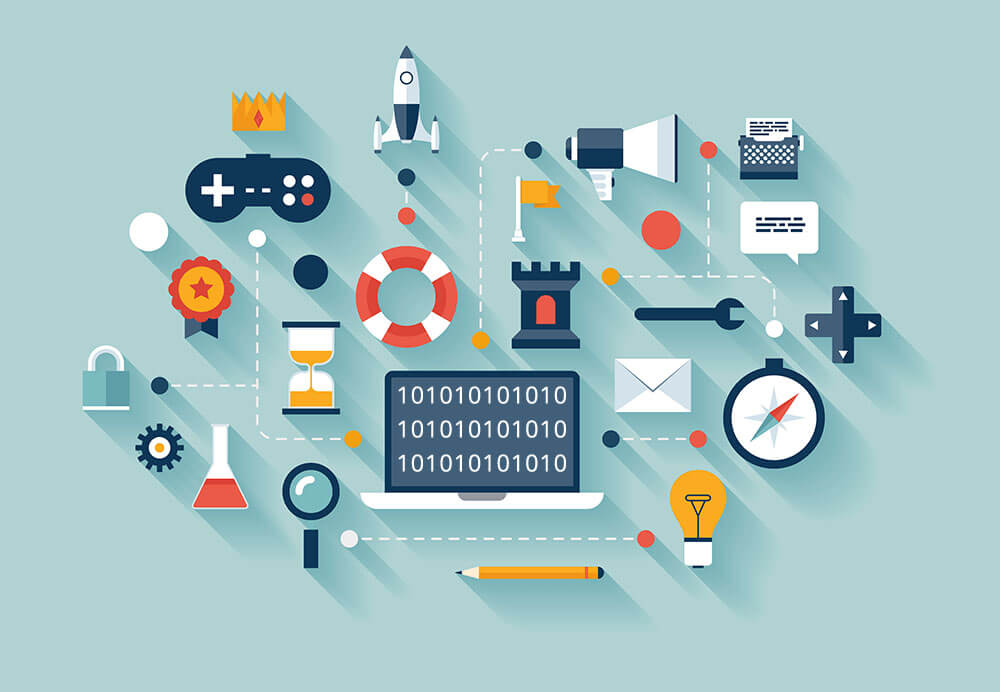 Our Strategy Engagements Include:
Big Data Solutions
Incorporating Big Data technologies and initiatives into an existing information architecture can be challenging. BigR.io can help assess current readiness, design an architectural approach that addresses actual business problems with room for growth, and plan an implementation roadmap that maximizes impact and "quick hits" while minimizing risk and transition pain.
Flexible raw storage strategies that support present and future data needs
Combine traditional data warehousing with advanced analytics for more powerful business insights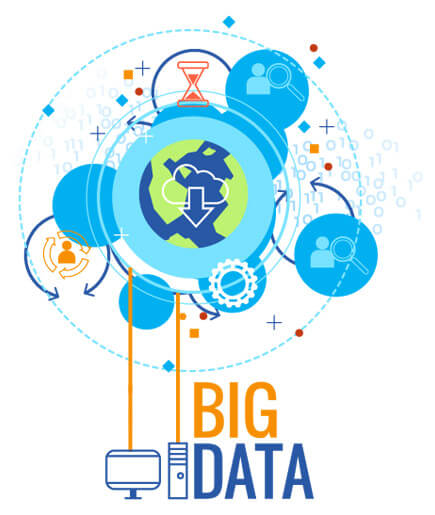 Merge data silos, legacy, and disparate systems to enable holistic use of all enterprise data assets
Be prepared for the exponential growth of new machine-generated data
Machine Learning has its roots in statistical analysis. Many of its fundamental concepts were already well understood for more than a century. While statistics itself has seen a very gradual adoption as a viable tool for solving real-world problems, Machine Learning as an engineering discipline also had a rough false start in the late 80's, giving the entire field of Artificial Intelligence a bad name. As it turns out, the reason Machine Learning as a specialty and statistics as an application discipline failed to deliver at first is less an indication of fundamental flaws, and more a consequence of two market conditions: not enough data, and not enough computing power. Both of these factors were to be erased within a few short decades.
Custom Software
BigR.io delivers world-class custom software solutions, across all modern programming languages and platforms. Our development teams thrive on designing and implementing Enterprise, Web, and Mobile applications. We have deep experience with high-performance highly-available systems.
BigR.io delivers customized solutions and architectures that maximize results for clients – on time and on budget. We drive results with cutting-edge open-source and off-the-shelf technologies, pulling in the best tools and systems for each unique use case and environment.