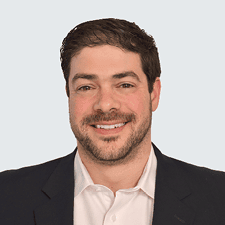 Andy is driving growth in BigR.io's Machine Learning Practice and initiates Big Data, custom software, and predictive analytics engagements with F500 clients.
An entrepreneur and business leader, Andy has over a decade of experience driving profitable growth in technology businesses spanning eCommerce, marketing technology, and a broad range of SaaS and IaaS applications. As a trusted advisor and expert consultant, he partners with clients to translate vision and opportunity into elegant technical solutions.
Andy attended Lafayette College and studied Mechanical Engineering and Finance. Outside of work, Andy is a passionate and dedicated skier, and past Director of the Loon Mountain Freestyle Ski Team. He overshares at andyhorvitz.com.