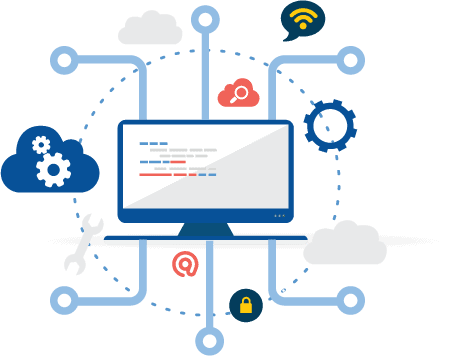 Our development expertise is matched with expertise in building and implementing solutions that resolve specialized challenges and increase the value of our client's business. Let us help bring your current applications into the 21st century, so you may reap the benefits of seamless and flawless information flow.
Legacy systems run the gamut from EJB servers, a variety of relational databases, to spot solutions like a rules engine or web portal. The strategy for modernization varies based on specific system constraints and criticality of business needs. BigR.io is experienced in various solutions such as legacy connectors, file transfers, and service buses. We staff these projects with capable programmers trained in the particular language and environment; even the arcane ones.
Organizations seeking to upgrade to a modern infrastructure generally go through a coexistence phase before a fullĀ­-scale migration. The BigR.io team will design solutions that meet the immediate integration objective, while opening a forward path to an open architecture. A best-in-class real-time connectivity solution points all applications to the new data source, and only queries from the old source as needed, performing all schema translations on the fly.
Once in the migration phase, our expertise in volume data movement, schema matching, and ETL engineering all culminate in an expedient data transfer process, to salvage all archived data from the legacy silo. Our emphasis on metadata management and data governance has been the key differentiators in rolling out many successful migration projects.