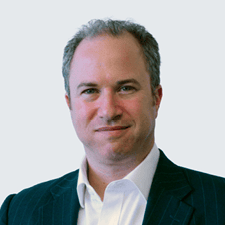 Scott is a serial technologist and patented inventor with over fifteen years of experience. Scott was a pioneer in the wireless imaging industry, having created one of the first systems able to send images and data to mobile devices for Federal, State, and Local First Responders. This system grew into an interoperability platform for seamless cross-domain data exchange for civilian and defense agencies, healthcare, and private sector stakeholders.
Through his company, DropFire, Scott has successfully licensed and commercialized intellectual property from the Massachusetts Institute of Technology to revolutionize the data management domain. With a mission of "Better Data | Better Insights", DropFire's data transformation platform enables Big Data teams to collaborate and drive analytics with a wider variety of higher-quality data.
Scott brings his passion for the cutting edge to BigR.io, a technology consulting firm empowering data to drive innovation and advanced analytics. BigR.io specializes in Machine Learning, Big Data, and Custom Software strategy, analysis, architecture, and implementation solutions. The BigR.io team is an elite group, shining when tasked with complex missions; whether it's assembling mounds of data from a variety of sources, surfacing intelligence with Neural Networks, or building high-volume, highly-available systems, BigR.io consistently delivers.
Scott holds a BS from Union College, an MBA from Northeastern University, and an MS from the Fulton School of Engineering at Arizona State University with coursework performed at the Sloan School of Management at MIT.
https://bigr.io/wp-content/uploads/2017/01/ScottCohen_3_225x225.png
225
225
https://bigr.io/wp-content/uploads/2021/07/bigri-logo.png
2018-01-25 12:09:57
2018-01-26 11:25:10
Scott Cohen