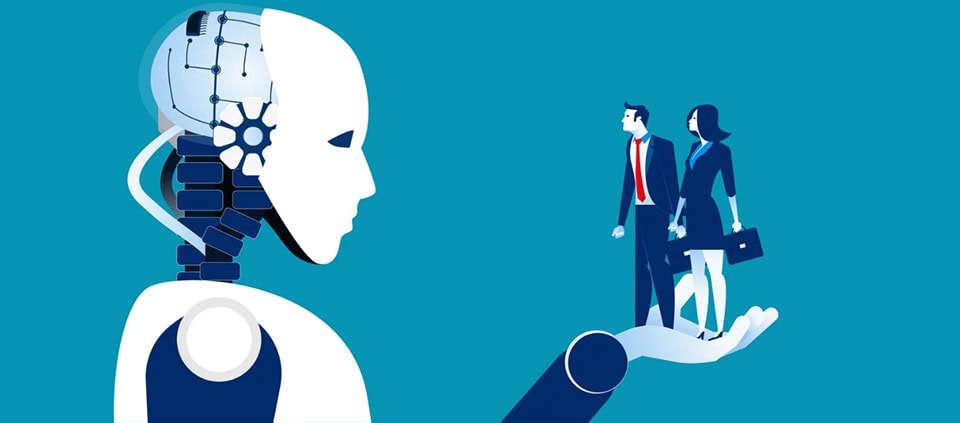 Looking for a new career opportunity? How about a job that pays over $300,000 a year and requires little or no specific previous experience?
The rise of generative AI tools like ChatGPT is creating a need for "prompt engineers," people who write questions and prose for AI chatbots to test and improve their answers. Some of these roles have salaries as high as $335,000 and don't require degrees in IT or tech.
Anthropic, an artificial intelligence safety and research company, currently has an open role for a "prompt engineer and librarian" with a salary range between $175,000 and $335,000, as first reported by Bloomberg.
The post says the role involves building "a library of high-quality prompts or prompt chains to accomplish a variety of tasks, with an easy guide to help users search for the one that meets their needs" and building "a set of tutorials and interactive tools that teach the art of prompt engineering to our customers."
Per the job listing, applicants who have basic programming skills and "a high level" of familiarity with large language models would make a good fit. However, Anthropic says it wants people to apply "even if you do not believe you meet every single qualification."
Sam Altman, the CEO of OpenAI and the developer of ChatGPT, has spoken about the need for prompt engineers. In February, he tweeted that "writing a really great prompt for a chatbot persona is an amazingly high-leverage skill."
Anna Bernstein, a prompt engineer at Copy.ai, was a freelance writer and historical research assistant before she started working with AI tools.
"I love the 'mad scientist' part of the job where I'm able to come up with a dumb idea for a prompt and see it actually work," Bernstein told Insider. "As a poet, the role also feeds into my obsessive nature with approaching language. It's a really strange intersection of my literary background and analytical thinking."
Despite the apparent opportunities in prompt engineering for people without tech backgrounds, most high-paying roles do require people with more experience and higher levels of education in tech-focused areas, recruiters told Bloomberg.
How BigRio Helps Bring Advanced AI Solutions to the Market
With so many headlines these days about the jobs AI may take away, at BigRio, we prefer to focus on the new opportunities like prompt engineers that AI will create in the job market and for entrepreneurs and startups.
BigRio prides itself on being a facilitator and incubator for such advances in leveraging AI to improve the digital world.
In fact, we like to think of ourselves as a "Shark Tank for AI."
If you are familiar with the TV series, then you know that, basically, what they do is hyper-accelerate the most important part of the incubation process – visibility. You can't get better visibility than getting out in front of celebrity investors and a TV audience of millions of viewers. Many entrepreneurs who have appeared on that program – even those who did not get picked up by the Sharks – succeeded because others who were interested in their concepts saw them on the show.
At BigRio, we may not have a TV audience, but we can do the same. We have the expertise to not only weed out the companies that are not ready for the market, as the sharks on the TV show do, but also mentor and get those that we feel are readily noticed by the right people in the AI investment community.
You can read much more about how AI is redefining markets in my new book Quantum Care: A Deep Dive into AI for Health Delivery and Research. While the book's primary focus is on healthcare delivery, it also takes a deep dive into AI in general, with specific chapters on opportunities for AI startups.
Rohit Mahajan is a Managing Partner with BigRio. He has a particular expertise in the development and design of innovative solutions for clients in Healthcare, Financial Services, Retail, Automotive, Manufacturing, and other industry segments.
BigRio is a technology consulting firm empowering data to drive innovation and advanced AI. We specialize in cutting-edge Big Data, Machine Learning, and Custom Software strategy, analysis, architecture, and implementation solutions. If you would like to benefit from our expertise in these areas or if you have further questions on the content of this article, please do not hesitate contact us.
https://bigr.io/wp-content/uploads/2023/06/ai-create-new-jobs-1.jpg
423
960
https://bigr.io/wp-content/uploads/2021/07/bigri-logo.png
2023-06-09 09:47:28
2023-06-09 10:13:37
AI Creates New $300,000+ Job Opportunity!