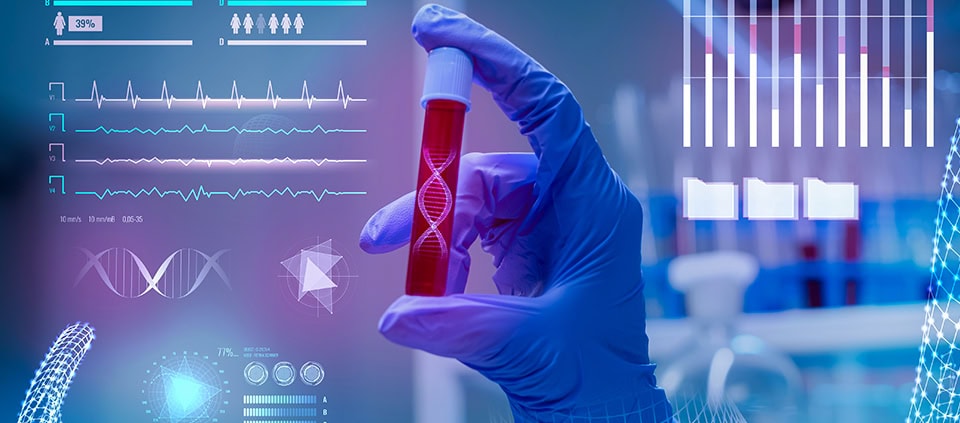 The FDA's Sentinel Innovation Center has chosen Oracle's Cerner Enviza and John Snow Labs to help develop innovative AI tools for drug safety and real-world evidence studies. The two AI innovators are now helping support the federal agency's drug safety Sentinel Initiative. By developing AI tools aimed at extracting critical information from clinical notes within electronic health records (EHR), Oracle and John Snow will aid the FDA in better understanding the effects of medicines on large populations.
Specifically, while looking at the asthma drug montelukast and its possibility of mental health side effects, this two-year project will demonstrate how the use of AI and machine learning along with natural language processing (NLP) technology to analyze "unstructured data" such as handwritten notes can help fill gaps in knowledge.
Cerner Enviza leverages decades of life sciences expertise spanning commercial, real-world, clinical, and regulatory research. This includes working with a broad range of Oracle provider networks to help accelerate the discovery, development, and deployment of health insights and therapies. John Snow Labs is known for its AI and NLP in healthcare and is the developer of the Spark NLP library. Together, Cerner Enviza and John Snow Labs will develop a new methodology to enhance computerized queries, or phenotyping, of digital patient data and clinical notes to support pharmacoepidemiology.
Cerner Enviza, who will lead the team, was chosen by the Sentinel Innovation Center, which is headed by Mass General Brigham and Harvard Pilgrim Health Care Institute.
"Development and evaluation of tools that can enhance our ability to utilize unstructured EHR data is a key strategic priority for the Sentinel Innovation Center. We look forward to this new relationship and exciting initiative led by Cerner Enviza," said Rishi Desai, Ph.D., Mass General Brigham executive leadership team member, Sentinel Innovation Center.
Traditional manual methods for analyzing clinician notes can often be a bottleneck for fully understanding the symptoms and outcomes that patients experience at the population level. However, advances in AI offer a scalable and transportable NLP processes.
"This is an incredible opportunity to work with these exceptional leaders to use Oracle's de-identified EHR data to help transform unstructured clinical notes into validated and useable data for physicians and researchers," said Mike Kelly, global head Cerner Enviza. "Connected technologies and unified data can accelerate innovation and, in turn, help providers realize better recommendations and outcomes for their patients."
The truth is, particularly if you are researching something novel like new drug targets or emerging diseases like COVID-19, the vast majority of biomedical information out there is in unstructured formats that are in their raw form, such as doctor's notes, hospital admission records, coroner's reports, patent applications and so and so on. AI, when coupled with these kinds of NLP algorithms, offers a powerful solution to this problem. With NLP, AI algorithms are being written that can analyze any kind of document and other datasets and identify biologically relevant text elements such as the names of genes, proteins, drugs, clinical manifestations of a particular disease, and anything else relevant to a given drug discovery team's target. NLP is one of the most powerful tools leveraged by AI for drug discovery, and this announcement by Sentinel Innovation Center shows that the FDA recognizes this.
This particular collaboration project, known as the Multi-source Observational Safety Study for Advanced Information Classification Using NLP (MOSAIC-NLP), is also supported by the participation of Children's Hospital of Orange County, National Jewish Health, and Kaiser Permanente Washington Health Research Institute who, will provide clinical expertise and consulting.
Citadel and AI for Drug Discovery
Just as the FDA's collaboration with Oracle and John Snow is targeted at leveraging AI to enhance Pharma research and improve drug discovery, Citadel Discovery was launched in 2021 with the purpose of giving a kind of "open access" to the data and technology that will drive the future of pharma research streamlining and lowering the costs of drug discovery and biological research.
The costs of drug discovery continue to rise, with current estimates exceeding $2 Billion. Not to mention that bringing a drug successfully through all clinical trial phases takes, on average, 10-12 years in research and development. Artificial intelligence and machine learning in drug discovery hold the key to reducing these costs and timelines.
You can read much more about how AI is redefining drug discovery in my new book Quantum Care: A Deep Dive into AI for Health Delivery and Research. It's a comprehensive look at how AI and machine learning are being used to improve healthcare delivery at every touchpoint, with a particular emphasis on drug discovery and Pharma research.
Rohit Mahajan is the President and Co-Founder of Citadel Discovery. He has a particular expertise in the development and design of innovative solutions for clients in Healthcare, Financial Services, Retail, Automotive, Manufacturing, and other industry segments.
Citadel Discovery is dedicated to leveraging AI and MI for the purpose of democratizing access to the data and technology that will drive the future of biological exploration, drug discovery, and health technologies. If you would like to benefit from our expertise in these areas or if you have further questions on the content of this article, please do not hesitate to contact us.
https://bigr.io/wp-content/uploads/2023/06/ai-to-discover-drugs.jpg
423
960
https://bigr.io/wp-content/uploads/2021/07/bigri-logo.png
2023-06-14 03:36:41
2023-06-23 04:49:39
Oracle and John Snow Collaborate With FDA to Enhance AI Tools for Drug Discovery