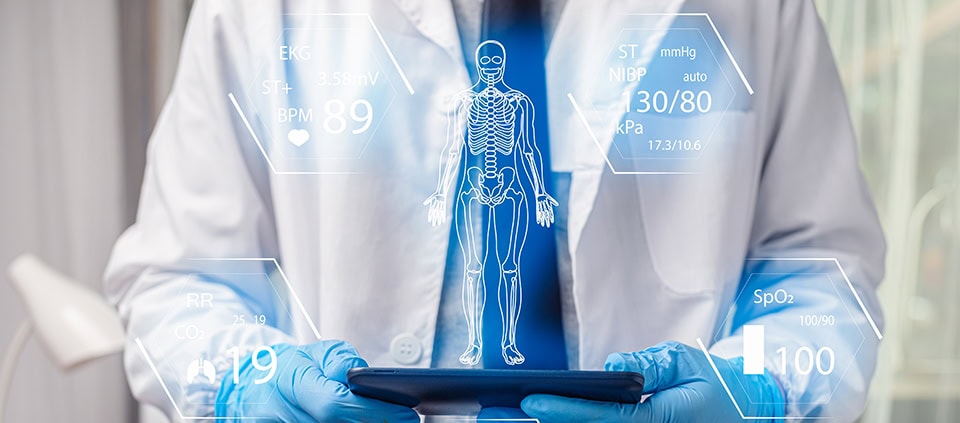 The Coalition for Health AI (CHAI) has recently released its long-awaited Blueprint for Trustworthy AI Implementation Guidance and Assurance for Healthcare. The "blueprint" outlines recommendations to increase trustworthiness and a roadmap to promote high-quality patient care and improved outcomes within the context of AI implementation in the healthcare environment.
The 24-page BlueprintBlueprint is the product of CHAI's year-long effort to help health systems, AI and IT experts, and other healthcare stakeholders advance health AI while addressing important issues such as health equity and bias.
Brian Anderson, MD, a co-founder of the coalition and chief digital health physician at MITRE, said in a press release detailing the BlueprintBlueprint, "Transparency and trust in AI tools that will be influencing medical decisions is absolutely paramount for patients and clinicians. The CHAI Blueprint seeks to align health AI standards and reporting to enable patients and clinicians to better evaluate the algorithms that may be contributing to their care."
The report closely aligns with The National Academy of Medicine's (NAM's) AI Code of Conduct. NAM's goal was to align health, healthcare, and biomedical science around a broadly adopted "code of conduct" in AI to ensure responsible AI for the "equitable benefit of all." The NAM effort will inform CHAI's future efforts, which will provide robust best-practice technical guidance, including assurance labs and implementation guides to enable clinical systems to apply the Code of Conduct.
CHAI's technical focus will help to inform and clarify areas that will need to be addressed in NAM's Code of Conduct. The work and final deliverables of these projects are mutually reinforcing and coordinated to establish a code of conduct and technical framework for health AI assurance.
"We have a rare window of opportunity in this early phase of AI development and deployment to act in harmony—honoring, reinforcing, and aligning our efforts nationwide to assure responsible AI. The challenge is so formidable, and the potential so unprecedented. Nothing less will do," said Laura L. Adams, senior advisor National Academy of Medicine.
The CHAI Blueprint also builds upon the White House OSTP "Blueprint for an AI Bill of Rights" and the "AI Risk Management Framework" from the U.S. Department of Commerce's National Institute of Standards and Technology.
"The needs of all patients must be foremost in this effort. In a world with increasing adoption of artificial intelligence for healthcare, we need guidelines and guardrails to ensure ethical, unbiased, appropriate use of the technology. Combating algorithmic bias cannot be done by any one organization but rather by a diverse group. The BlueprintBlueprint will follow a patient-centered approach in collaboration with experienced federal agencies, academia, and industry," said Dr. John Halamka, president Mayo Clinic Platform and a co-founder of the coalition.
How BigRio Helps Bring Advanced AI Solutions to Healthcare
The CHAI report has presented a detailed roadmap on the best case and most ethical practices for AI implementation in the medical or healthcare setting. For the past several years at BigRio, we have been dedicated to much the same thing.
BigRio prides itself on being a facilitator and incubator for emerging and innovative healthcare AI, as well as helping facilities adapt to and successfully implement such AI solutions seamlessly and effectively into their legacy operations.
In fact, we have launched an AI Studio specifically for US-based Healthcare startups with AI centricity. Our mission is to help AI startups scale and gear up to stay one step ahead of the pack and emerge as winners in their respective domains.
AI Startups face numerous challenges when it comes to demonstrating their value proposition, particularly when it comes to advanced AI solutions for pharma and healthcare. We have taken an award-winning and unique approach to incubating and facilitating startups that allow the R&D team and stakeholders to efficiently collaborate and craft the process to best suit actual ongoing needs, which leads to a faster, more accurate output.
We provide:
• Access to a top-level talent pool, including business executives, developers, data scientists, and data engineers.
• Assistance in the development and testing of the MVP, Prototypes, and POCs.
• Professional services for implementation and support of Pilot projects
• Sales and Marketing support and potential client introductions.
• Access to private capital sources.
BigRio excels in overcoming such initial hurdles, which present nearly insurmountable obstacles to a startup operation.
You can read much more about how AI is redefining healthcare delivery and drug discovery in my new book Quantum Care: A Deep Dive into AI for Health Delivery and Research. It's a comprehensive look at how AI and machine learning are being used to improve healthcare delivery at every touchpoint, and it discusses many of the same issues raised in the CHAI report.
Rohit Mahajan is a Managing Partner with BigRio. He has a particular expertise in the development and design of innovative solutions for clients in Healthcare, Financial Services, Retail, Automotive, Manufacturing, and other industry segments.
BigRio is a technology consulting firm empowering data to drive innovation and advanced AI. We specialize in cutting-edge Big Data, Machine Learning, and Custom Software strategy, analysis, architecture, and implementation solutions. If you would like to benefit from our expertise in these areas or if you have further questions on the content of this article, please do not hesitate to contact us.
https://bigr.io/wp-content/uploads/2023/04/implementing-trustworthy-ai-healthcare.jpg
423
960
https://bigr.io/wp-content/uploads/2021/07/bigri-logo.png
2023-04-19 02:44:49
2023-04-19 02:44:49
CHAI Releases a "Blueprint" for Implementing Trustworthy AI for Healthcare