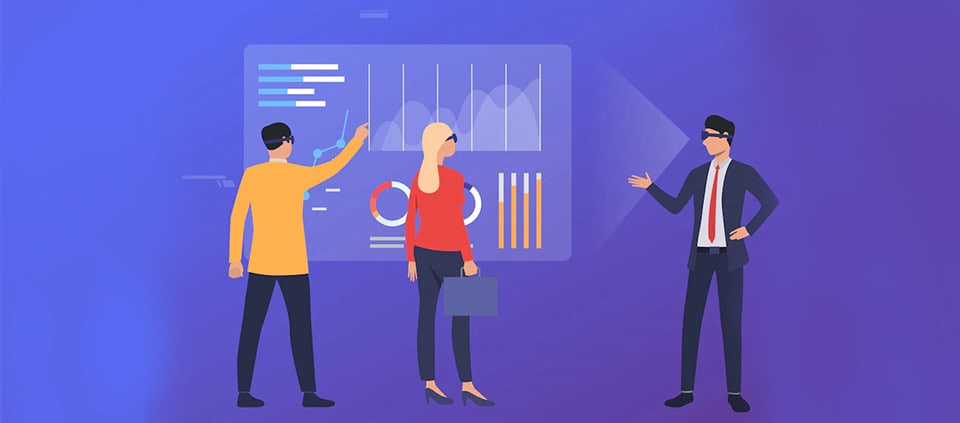 AI is known for its ability to make very accurate predictions. But often, human prognosticators are pretty good at it too! In this article, we take a look at what leading IT experts say they think will be the top five advances in AI and machine learning in 2023, as compiled by The Enterprisers Project.
1. There Will Be Continue Advancement of AI Applications in Healthcare
"AI will yield tremendous breakthroughs in treating medical conditions in the next few years. Just look at the 2021 Breakthrough Prize winner Dr. David Baker. Dr. Baker used AI to design completely new proteins. This ground-breaking technology will continue having huge ramifications in the life sciences, potentially developing life-saving medical treatments for diseases like Alzheimer's and Parkinson's." — Michael Armstrong, Chief Technology Officer, Authenticx.
2. Continued Merging of AI and Quantum Computing
Phil Tee, Co-founder, and CEO, of Moogsoft, says to, "Watch the crossover from fundamental physics into informatics in the guise of quantum and quantum-inspired computing. While I'm not holding my breath for a practical quantum computer, we will see crossover. The mix of advanced mathematics and informatics will unleash a new generation of engineers uniquely placed to exploit the AI wave."
3. AI Will Not Replace Humans
Despite dozens of sci-fi movies and novels to the contrary, the experts do not believe that AI will replace humans in 2023 and the years ahead, but instead, they expect to see increased interaction between human and artificial intelligence with an increased synergy between the two. "While there will be growing adoption of AI to enhance our collective user experience at scale, it will be balanced with appropriate human intervention. Humans applying the insights provided by AI will be a more effective combination overall than either one doing it alone. How and where this balance is struck will vary depending on the industry and the criticality of the function being performed. For example, radiologists assisted by an AI screen for breast cancer more successfully than they do when they work alone, according to new research. That same AI also produces more accurate results in the hands of a radiologist than it does when operating solo." – E.G. Nadhan, Global Chief Architect Leader, Red Hat
4. A Move Towards More Ethical AI and an AI Bill of Rights
As we reported earlier this year, the Biden administration had launched a proposed "AI Bill of Rights" to help ensure the ethical use of AI. Not surprisingly, it is modeled after the sort of patient "bills of rights" people have come to expect as they interact with doctors, hospitals, and other healthcare professionals.
David Talby, CTO of John Snow Labs, says to see continued movement in this direction. "We can expect to see a few major AI trends in 2023, and two to watch are responsible AI and generative AI. Responsible or ethical AI has been a hot-button topic for some time, but we'll see it move from concept to practice next year. Smarter technology and emerging legal frameworks around AI are also steps in the right direction. The AI Act, for example, is a proposed, first-of-its-kind European law set forth to govern the risk of AI use cases. Similar to GDPR for data usage, The AI Act could become a baseline standard for responsible AI and aims to become law next Spring. This will have an impact on companies using AI worldwide."
5. AI Will Support Increased and "Smarter" Automation
"Everyone understands the value of automation, and, in our software-defined world, almost everything can be automated. The decision point or trigger for the automation, however, is still one of the trickier elements. This is where AI will increasingly come in: AI can make more intelligent, less brittle decisions than automation's traditional 'if-this-then-that' rules." – Richard Whitehead, CTO, and Chief Evangelist, Moogsoft.
How BigRio Helps Facilitate the Future of AI
At BigRio, we not only agree with these experts on these top five advances in AI that will likely occur in 2023, but we are also actively trying to facilitate them!
We like to think of ourselves as a "Shark Tank for AI."
If you are familiar with the TV series, then you know that, basically, what they do is hyper-accelerate the most important part of the incubation process – visibility. You can't get better visibility than getting in front of celebrity investors and a TV audience of millions of viewers. Many entrepreneurs who have appeared on that program – even those who did not get picked up by the sharks – succeeded because others who were interested in their concepts saw them on the show.
At BigRio, we may not have a TV audience, but we can do the same. We have the contacts and the expertise to not only weed out the companies that are not ready, as the sharks on the TV show do but also mentor and get those that we feel are readily noticed by the right people in the growing AI investment community.
Rohit Mahajan is a Managing Partner with BigRio. He has a particular expertise in the development and design of innovative solutions for clients in Healthcare, Financial Services, Retail, Automotive, Manufacturing, and other industry segments.
BigRio is a technology consulting firm empowering data to drive innovation, and advanced AI. We specialize in cutting-edge Big Data, Machine Learning, and Custom Software strategy, analysis, architecture, and implementation solutions. If you would like to benefit from our expertise in these areas or if you have further questions on the content of this article, please do not hesitate to contact us.
The Enterprisers Project is a community and online publication helping CIOs and IT leaders solve problems and drive business value. The Enterprisers Project, supported by Red Hat, also partners with Harvard Business Review.
https://bigr.io/wp-content/uploads/2023/01/experts-predict.jpg
423
960
https://bigr.io/wp-content/uploads/2021/07/bigri-logo.png
2023-01-04 02:20:19
2023-01-04 02:20:39
IT Experts Predict The Top Five Advances in AI for 2023!