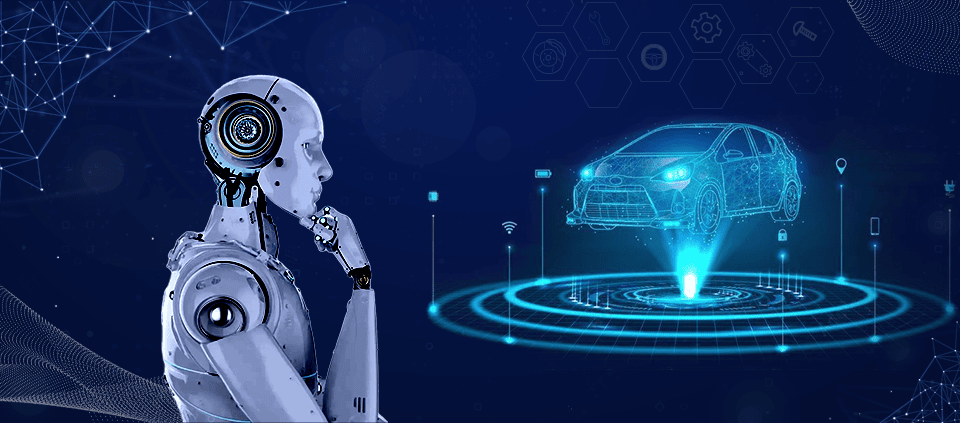 The automotive sector has been one of the hardest industries hit by and since the pandemic. Rampant inflation, a chip shortage, and other global economic factors have new car demand low and prices high. Which all means that automotive consumers are choosing to keep their older cars longer.
AI is helping car owners do exactly that by providing solutions that can help drivers and repair shops diagnose current problems on their cars and anticipate future repair and service needs – which can all extend the lifespan of their vehicles.
However, whereas most of the AI-driven auto diagnostic solutions that are becoming available are "apps" that are designed to be used by the individual consumer or repair shop, CarTwin is a machine learning/digital twin technology that has been designed for fleet operators and auto manufacturers by allowing the use of AI for predictive maintenance on a much grander scale.
Having proved itself in the field with a well-known German manufacturer of high-performance vehicles, CarTwin now serves the shifting needs of the auto industry with an AI-driven solution that enables a diverse set of automotive use cases. CarTwin creates unique innovations and unique opportunities by connecting the physical and digital worlds, which can provide real-time operational awareness of vehicle, component, and manufacturing performance.
"The automotive industry has witnessed an incredible transformation over the last decade. CarTwin represents the next chapter in its digital disruption. We're leveraging artificial intelligence, industry expertise, and easy-to-use tools to provide the most complete Digital Twin technology blueprint available today," says Corey Thompson, CEO of CarTwin.
Basically, CarTwin can provide diagnostic and predictive models for all vehicle systems for which data is available (either directly or indirectly) onboard the vehicle.
"As an example, for the project with our OEM, we have already built models for the suspension and battery systems and are continuing to add additional systems as we move along. Our POC project will add the ignition system, fuel system, and turbocharging system," says Thompson.
Virtually any part of the vehicle that has sensors or that sensors can be developed for can be "twinned." These data sets will be augmented with design and manufacturing data that is already available by the OEM.
CarTwin obtains its data from the "CAN Bus," which is basically the "communication network" on a vehicle that enables data acquisition also in real-time. CarTwin utilizes the data from the CAN Bus, as well as historical data about the inspection, repair, and parts replacement from the service centers, to build our models. This means that it can be used in any vehicle that is newer than 1996 when the CAN Bus started to be used.
The platform records and utilizes the data streaming through fleet vehicles. In combination with powerful AI models CarTwin predicts breakdowns, monitors and improves performance, measures and records real time greenhouse gas emissions, reduces expensive maintenance costs and avoids lost revenue associated with fleet downtime. Insights from CarTwin help reduce the carbon footprint and it benefits corporate ESG (Environmental, Social and Governance) objectives
"Most importantly, says Thompson, "our solutions require little to no infrastructure improvements for our customers to experience significant competitive advantages, we have devices for purchase that simply plug into the vehicle OBD (onboard computer) ports."
"Additionally, CarTwin provides carbon footprint intensity and reporting to meet corporate ESG objectives, Thompson adds. Our CarbonLess tool can identify how and where you can save fuel. And fleet operators can use CarbonLess to monitor and identify anomalous CO2 and NOx emissions.
Rohit Mahajan is a Managing Partner at BigRio and the President and Co-Founder of Citadel Discovery. He has a particular expertise in the development and design of innovative AI and machine learning solutions for clients in Healthcare, Financial Services, Retail, Automotive, Manufacturing, and other industry segments.
CarTwin has leveraged AI and Digital Twin technologies to create a digital, cloud-based clone of a physical vehicle designed to detect, prevent, predict, and optimize through AI and real-time analytics. If you would like to benefit from our expertise in these areas or if you have further questions on the content of this article, please do not hesitate to contact us.
https://bigr.io/wp-content/uploads/2022/10/ai-rights.png
423
960
https://bigr.io/wp-content/uploads/2021/07/bigri-logo.png
2022-10-27 05:44:00
2022-10-27 10:26:13
AI Predicts Future Car Repairs!