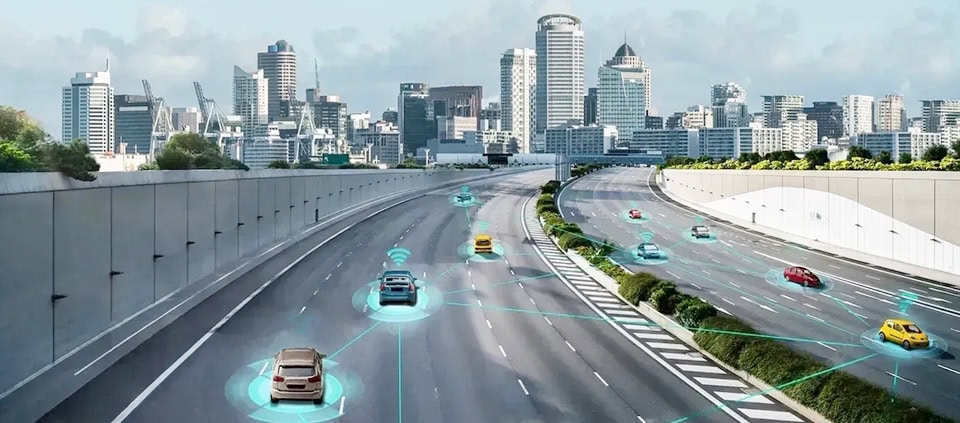 According to a new report, major consumer demand for smart cars, smart homes, and other buildings in "smart cities" is driving significant expansion in the AI chip market.
"Smart cities" are the latest growth area in AI. A "smart city" refers to a city that uses digital or information-communication technology to improve the comfort and efficiency of human life. One strategy for urbanization that aims to achieve sustainable growth is making cities equipped with cutting-edge features for residents to live, walk, shop, and enjoy a safer and more convenient existence – much of which is now being driven by AI.
For instance, in March 2022, Saudi Arabia launched a new smart city project in Jeddah for light industries and auto repair, opening the first two stages of the city, the second of which is a 350-square-mile labor city. A total of three thousand square miles is covered by the Smart City initiative. Further, According to Saudi Vision 2030, a Saudi Arabia-based strategic framework, the city is distinguished by an interconnected infrastructure and the application of digital and smart technology to offer automated services to customers.
According to The Business Research Company's Artificial Intelligence Chip Global Market Report 2022, the increase in demand for smart homes and smart cities is driving significant artificial intelligence chip market growth. Per the report, the global artificial intelligence chip market size is expected to grow from $10.55 billion in 2021 to $15.01 billion in 2022 at a compound annual growth rate (CAGR) of 42.3%.
The press release went on to say that technological advancement is a key trend gaining popularity in the artificial intelligence chip market. Major companies in the artificial intelligence chip market, like NVIDIA, are advancing in their new technologies and focusing much of their R&D specifically on AI chips, such as the development of NVIDIA A100 chips which have been designed to streamline AI training and inference and improve efficiency.
The report also said that the major players in the artificial intelligence chip market are Intel Corporation, Mediatek Inc, NVIDIA Corporation, Qualcomm Technologies Inc, Advanced Micro Devices Inc, Alphabet Inc, NXP Semiconductors NV, Micron Technology Inc, IBM Corporation, Apple Inc, Huawei Technologies Co. Ltd, Mythic Inc, Samsung Electronics Co. Ltd, LG Corporation, and Google LLC.
North America was the largest region in the artificial intelligence market in 2021. The regions covered in this artificial intelligence chip market research are Asia-Pacific, Western Europe, Eastern Europe, North America, South America, the Middle East, and Africa.
The report also gives an in-depth analysis of the impact of COVID-19 on the market. The reports draw on 1,500,000 datasets, extensive secondary research, and exclusive insights from interviews with industry leaders.
AI and CarTwin
In addition to increasing demand for smart chips for fully autonomous vehicles, the other major impact that AI is having on the automotive and transportation industry is in the use of cognitive digital twin technologies for predictive maintenance. Digital twin solutions like those developed by CarTwin extend the lifespan of cars and other vehicles by monitoring the vehicle's "health" through its "digital twin."
Basically, CarTwin can provide diagnostic and predictive models for all vehicle systems for which data is available (either directly or indirectly) onboard the vehicle.
Virtually any part of the vehicle that has sensors or that sensors can be developed for can be "twinned." These data sets are then enhanced and augmented with design and manufacturing data that is already available by the OEM.
Primarily designed for use in fleets of vehicles, in combination with powerful AI models, CarTwin predicts breakdowns, monitors and improves performance, and measures and records real-time greenhouse gas emissions, which reduces expensive maintenance costs and avoids lost revenue associated with fleet downtime.
It is very likely in the not-too-distant future, as fully autonomous vehicles replace human-driven fleets of over-road cargo transportation and taxis and limousine services, that technology such as CarTwin's will also be incorporated into the algorithms to keep these vehicles not only self-driving but safe and on the road longer.
Rohit Mahajan; is a Managing Partner at BigRio and the President and Co-Founder of Citadel Discovery. He has a particular expertise in the development and design of innovative AI and machine learning solutions for clients in Healthcare, Financial Services, Retail, Automotive, Manufacturing, and other industry segments.
CarTwin has leveraged AI and Digital Twin technologies to create a digital, cloud-based clone of a physical vehicle designed to detect, prevent, predict, and optimize through AI and real-time analytics. If you would like to benefit from our expertise in these areas or if you have further questions on the content of this article, please do not hesitate to contact us.
https://bigr.io/wp-content/uploads/2022/12/10.jpg
423
960
https://bigr.io/wp-content/uploads/2021/07/bigri-logo.png
2022-12-14 00:48:38
2022-12-14 00:55:49
Demand for Smart Cars and Smart Cities Boosts AI Chip Market!